Our Purpose
We disrupt the status quo by converting ownerships into userships to make life easier for everyone.
Our Mission
To be Asia's no. 1 subscription platform.
Brand Story
Imagine waking up in the most comfortable bed you've ever slept in. Or lathering up in the shower with your favourite body soap.
Think of the items you use every day — your mattress, laptop, snacks and yes, even your massage chair.
Now imagine if you could subscribe to have all these daily necessities regularly delivered straight to your doorstep. Better yet, imagine subscribing for top-of-the line appliances and electronics that come with warranty and servicing at a low-entry cost.
Say hi to SUBPLACE, Asia's very first subscription platform! From groceries to appliances, SUBPLACE lets you subscribe for what you need when you need them most with just the click of a button.
Easy purchasing
Easy Budgeting
Easy Maintenance
Easy Customization
Why go through the hassle of buying when you can enjoy the benefits of subscribing?
Subscribe for an easier life today with SUBPLACE!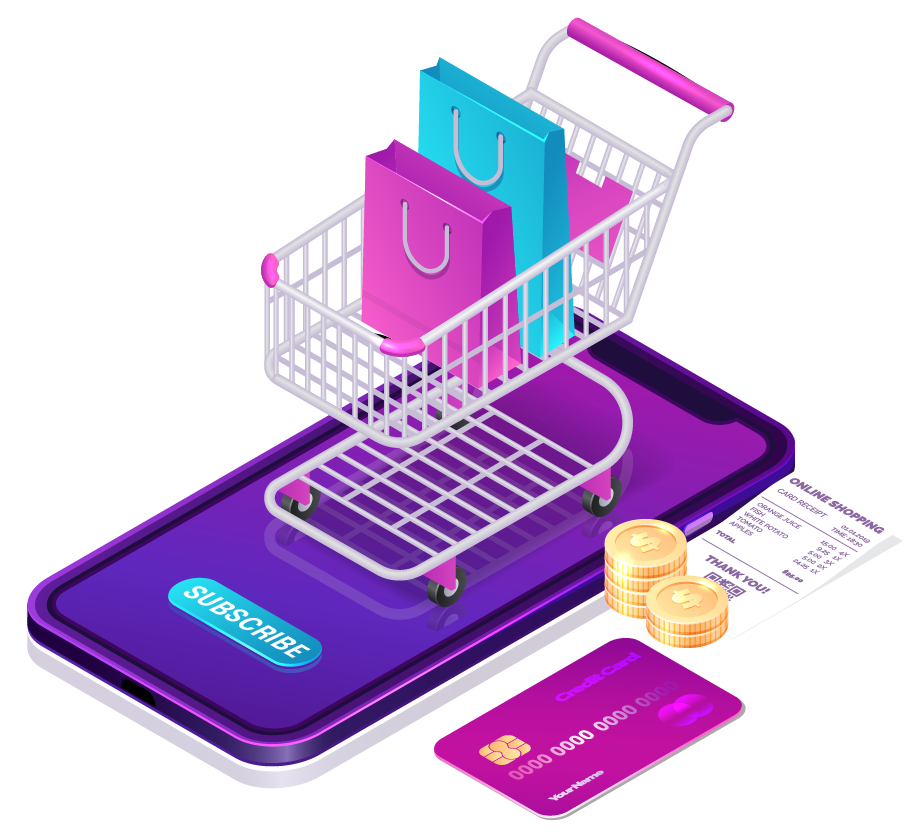 SUB
PLACE
Core Values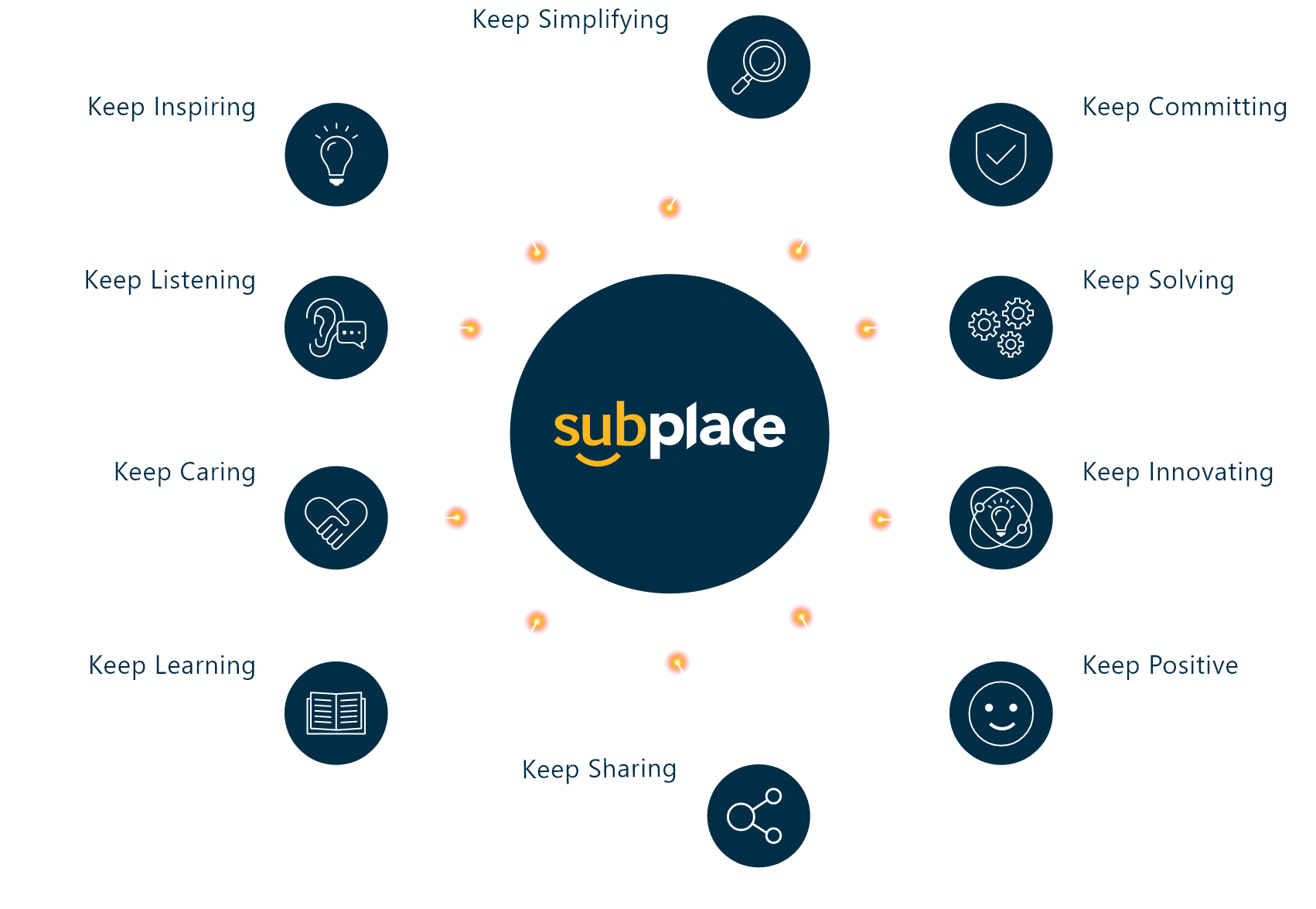 Keep Inspiring
Every worthwhile choice we make inspires others to do the same

Keep Listening
Everyone's opinion matters, no matter the matter

Keep Learning
Every time we learn, we improve

Keep Sharing
Every moment of growth is shared with the community

Keep Caring
Everyone deserves to be treated with care

Keep Committing
Every action we take is a commitment to serve

Keep Solving
Every problem we solve is a step closer to success

Keep Positive
Every positive thought contributes to a positive result

Keep Simplifying
Everything made simpler, is also made easier

Keep Innovating
Every innovation makes life easier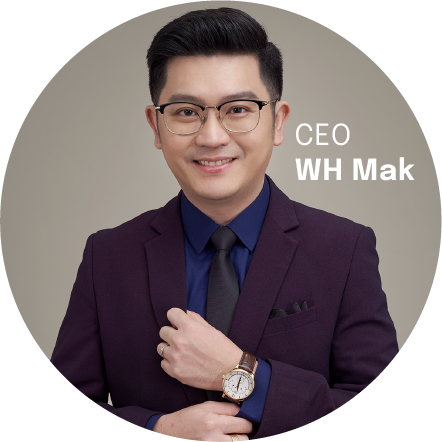 SUB

PLACE

CEO's Message
The world of e-commerce has never held more potential than it does today. In the last decade or so, e-commerce has successfully established itself as an indispensable method for consumers to shop, offering improved convenience and reliability over the years. If there was any doubt that the future of consumerism lies with e-commerce, the recent COVID-19 lockdowns have put that to rest. Online shopping is a rapidly developing necessity for the modern-day consumer.
However, the vast potential of e-commerce remains untapped. Identifying gaps in the market and forecasting consumer demands are what spurred us to create SUBPLACE. Our business philosophy is simple and driven by the biggest drawback of the current e-commerce market: sustainability from repeat customers. E-commerce is a highly competitive market, and while competition benefits consumers in the short term, it also leaves many businesses in the lurch, particularly when it comes to reliable sales forecasts.

SUBPLACE places relationships at the forefront of e-commerce transactions, where they rightfully belong. And we have done this in a way that benefits both businesses and consumers. Our subscription-based e-commerce platform delivers convenience and cost savings to an increasingly discerning and online-savvy consumer base while benefiting businesses in the long run b y helping forge long-lasting relationships. With SUBPLACE, not only can businesses tap into a dedicated consumer base, but also gain more accurate supply and demand forecasts, saving costs and reducing waste at low risk.

We are proud to have created an e-commerce platform that not only brings a human touch to an impersonal and purely transactional online marketplace but also promotes business sustainability and consumer satisfaction.

We believe that SUBPLACE is the future of e-commerce. As more people move their lives online, we have stayed ahead of the curve with a platform that makes life easier for everyone. We are honoured to be Asia's first subscripti on-based platform and hope you will join us on our journey towards a more sustainable and humanised e-commerce future.
WH MAK
CEO of SUBPLACE
Why

SUB

PLACE

?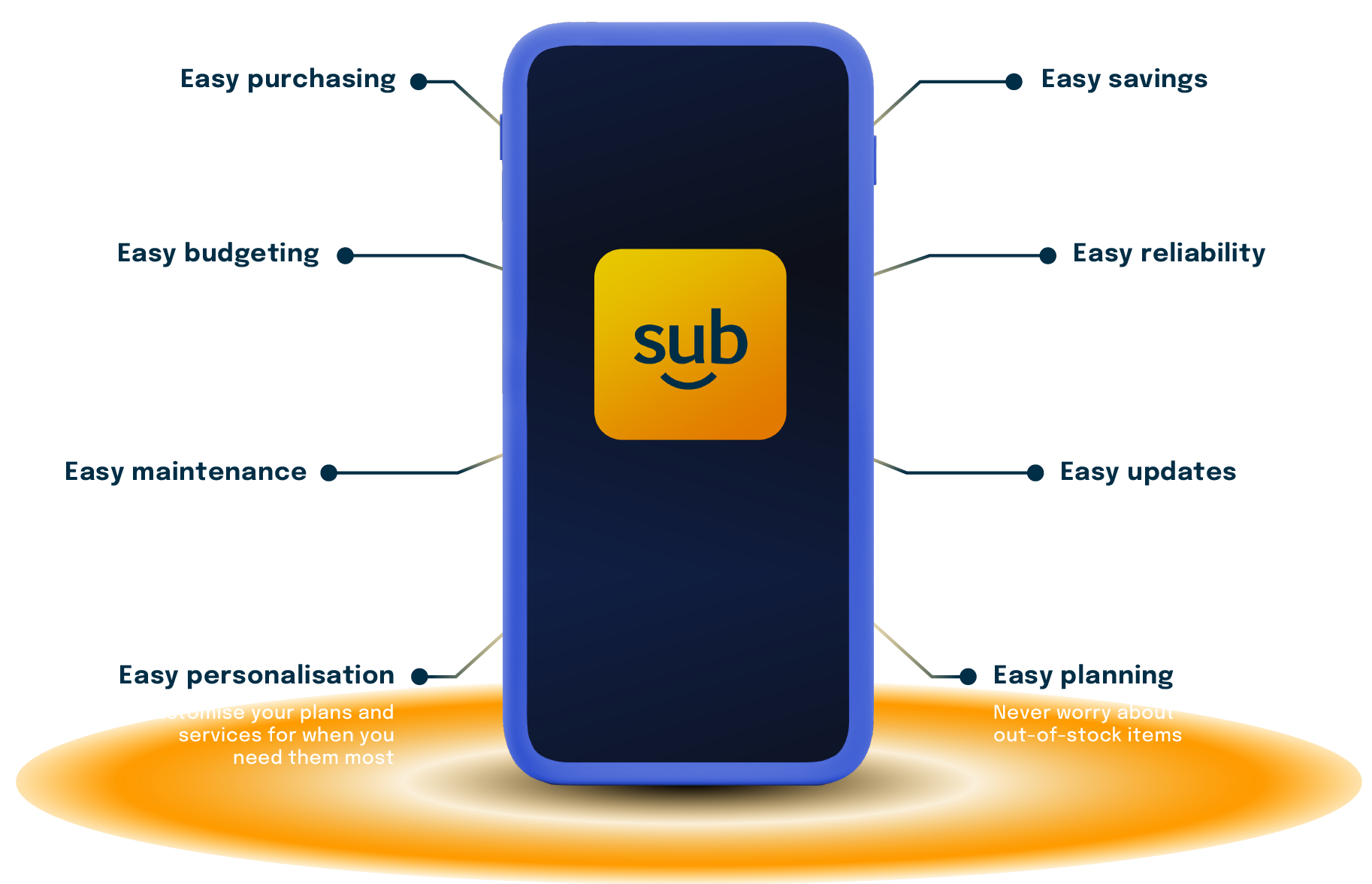 Easy savings
No lump sums. Pay less for more

Easy budgeting
Fixed expenses allow you to easily manage your monthly budget

Easy reliability
All our merchants are verified businesses. We only release payments after your order has been fulfilled

Easy purchasing
Get goods and services delivered to your doorstep with a single click

Easy updates
Receive the latest news, promotions and updates regarding your favourite brands

Easy maintenance
Maintain high-value products with warranty and servicing

Easy planning
Never worry about out-of-stock items

Easy personalisation
Customise your plans and services for when you need them most